AMET®'s Bore Cladding Systems are a fully integrated welding automation solution for bore cladding applications. These systems combine our precise and reliable weld fixturing with our proven XM or XPro control platforms that allow all the process equipment (power supplies, motion equipment, sensor, etc.) to be completely integrated through a single controller. The XM or XPro software provide for either Spiral Path or Step Index Path Cladding. For applications with intersecting bores, capabilities can be provided to automatically clad or around standard intersecting bores that are on-center and perpendicular to the tangent or complex intersecting bores that are off-center and off-angle.  

 With Standard Bore Cladding Solutions that utilize a Column & Boom Manipulator and Turntable as well as Coordinated Motion Cladding Solutions available, we have a solution and the experience to meet your project requirements.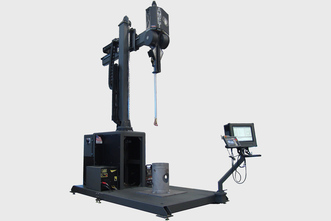 COORDINATED MOTION CLADDER (CMC-66)
The new CMC Series from AMET is arguably the most elegant and advanced cladding system available. The design and technology provide the latest control and motion technology for complex cladding applications.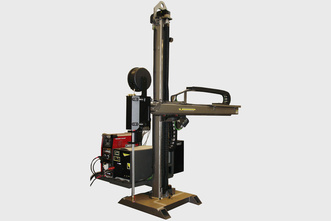 INTEGRATED PRECISION BORE CLADDER
Our TIG cladding systems feature a precision manipulator with servo driven motion on both axes. Most conventional cladding systems feature a basic manipulator with precision slides on the end of the boom to perform cladding operations. Also, with the addition of an equipment platform attached to the column of the manipulator, this system offers a more compact and capable system than conventional bore cladding systems.
Please call, write, or email our headquarters in Rexburg, Idaho for more information on how we can better serve you.
355 Dividend Dr
Rexburg, ID 83440